The National Fire Industry Association Australia (NFIA) is the peak Fire Protection Industry Association of Australia.
NFIA stands for high standards, a great industry and works with Members in Fire Protection to achieve success. We represent a wide and varied Membership from the smallest sub-contractor through to large international construction and service businesses. We are proud of our trade and we are proud of our industry.
"NFIA is YOUR ASSOCIATION and YOUR VOICE for YOUR INDUSTRY"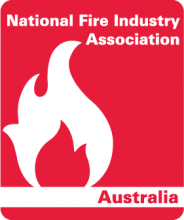 The Latest Fire Protection Industry